This was this year's first wedding, it was in Catalan and at the top of the Montseny towards the end of Feburary. What a day ... it snowed, the car got stuck 7km away but I finally made it and a great day was had by all ... 
They later wrote some lovely things about the ceremony that you will find here.
I carried out this ceremony in Terrassa, at a beautiful farmhouse called Mas Egara, wonderful surroundings and perfect venue. The clouds gathered before our 5pm ceremony but nothing was going to dampen this beautiful day for Heidi (UK) and Patrick (Brazil). It was all together a perfect day and much enjoyed by all.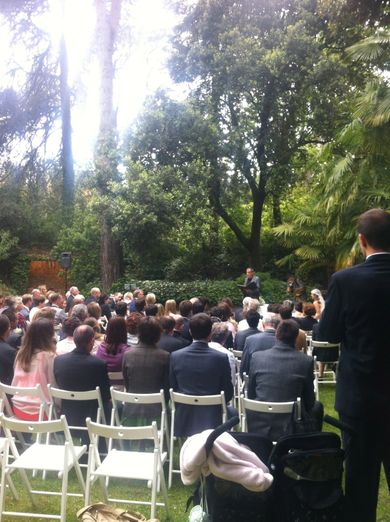 What a beautiful wedding, on the beach at El Vendrell, surrounded by friends and family from all over the world, very moving and very perfect. Worried about rain, wind and othere elements ... but in the end it was just about as perfect as it gets. 
Just 9 of us here, Crissy and Micheal, their respective parents and Michael's two children, organised by Barcelona Weddings. The ceremony was held up in Parc Guell in Barcelona with the most beautiful backdrop on the most perfect of days. Very moving, lots of tears, lots of curious tourist wandering by and all wishing well and giving support. Had to delay start of ceremony as we had a police drive-by, once again big smiles, horn honking and "mucha suerte" from the boys in blue!
For the first time we included a wine box ceremony, a great success.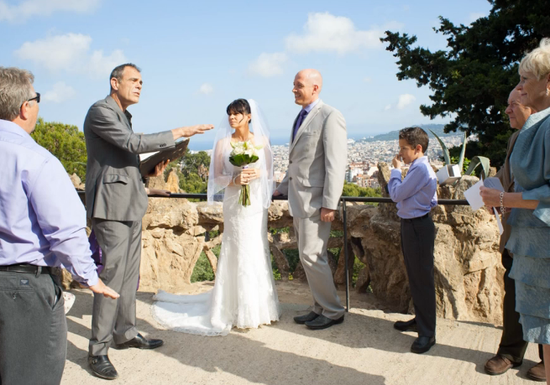 This year's second Catalan wedding, went well and all seemed pleased with results. The bride declined her father's horse and cart arrival but got over it quickly and Ernesto was "well happy". This wedding was organised by Sonia, the owner of "Yes I do"
Another wedding in Parc Güell, this time only the couple and I, photographer, guitarrist and video. Oh, and did I forget to mention millions of toursts who were delighted by the show, wild applause and shouts of "visca els nuvis" came with the final kiss.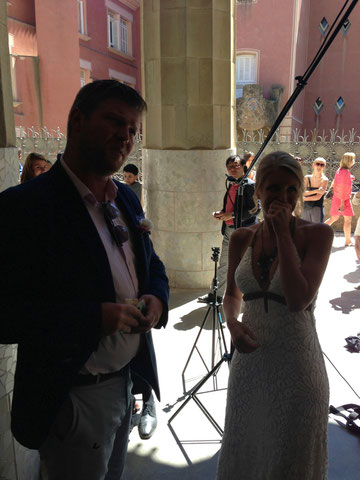 A fabulous place: Castell d'Empordá, great people, perfect for lovers of Manchester United, all in all a great day. Lovely couple and the speach from Alan, stand in father of the bride, amply made up for heat and lack of rain in the area!!!!!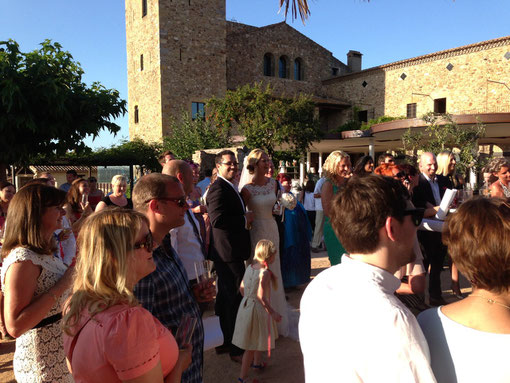 Married in the blistering heat of summer in a beautiful garden in Casa Felix in Olivella organized by Val. A great couple, a lovely day and, from the feedback I got, everyone was very happy with the ceremony.
My first ever Russian wedding held in the spectacular Bell Reco, near Argentona about 40 minutes away from Barcelona. This wedding was organized by "Yes I Do" in the capable hands of Sonia. The very intelligent, young and dynamic couple decided to hold the ceremony indoors, not what you would think of in July but by the far best idea. We kept cool as Artem and Daria made their vows in Russian, as the girls recited poetry and the couple and their guests applauded my 2 words in Russian, "welcome" and "naughty"! What more to say? All great.
He deals with feet and she is a farmer's daughter, it was a match made in heaven ... and sealed in Casa Felix in Olivella. A great day, very hot, very summer, very good. All seemed to enjoy themselves and there were even a few tears shed.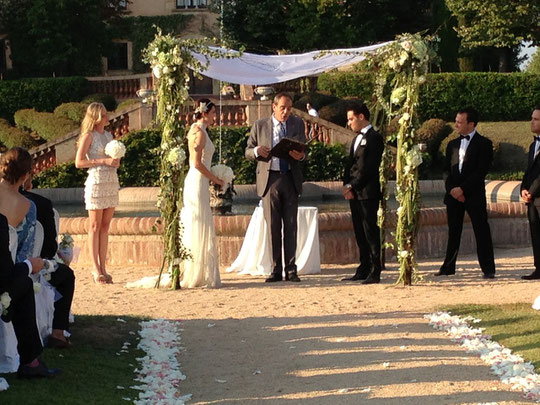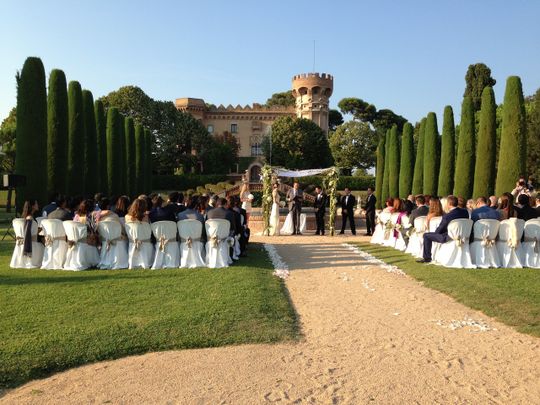 As you can see from the photos Valeriya and Mark held their weeding in the beautiful Castell de Sant Marçal, once again perfectly organised by Val and her team. We mixed together some Jewish and Russian symbolism and, between the three of us, with lots of mails and skype calls, made something very much to measure. 
Paul told me just before the ceremony that he felt like a duck, serenely swimming along the surface ... while his legs were flapping away like crazy underneath. He carried it off, as did the lovely Louisa, in another great ceremony once again organised by Val and held in the Casa Felix.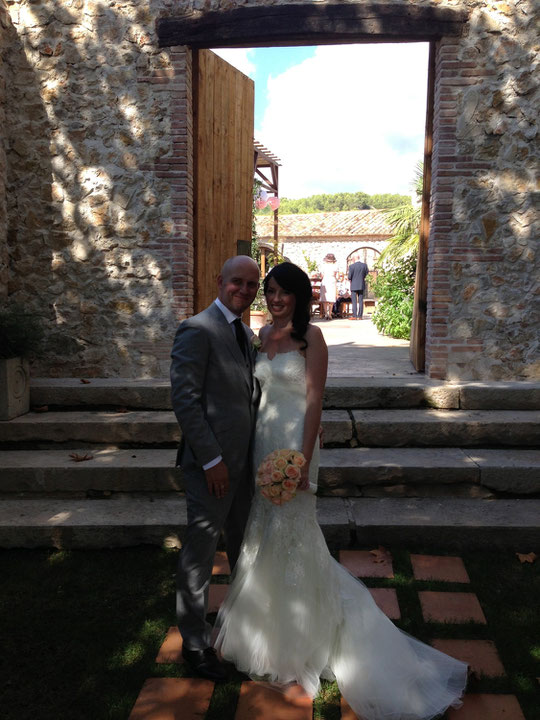 My first ever wedding in a spiral and it worked, everyone felt closer to what was happening and seemed to be moved by the whole thing. Øystein and Marthe were perfect, as were their singers and readers and yours truly did OK too ... in fact it was lovely, the whole thing, really lovely. Almost forgot, another wedding via Val, this time in Mas Xicarro.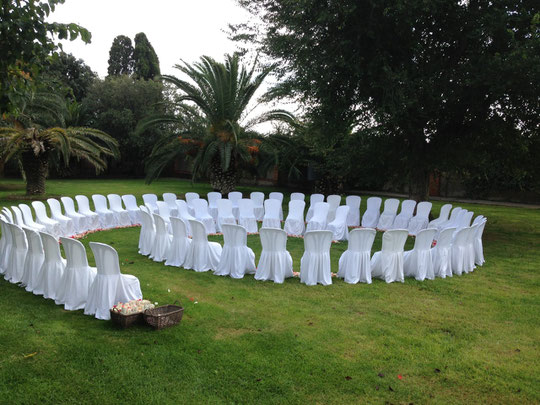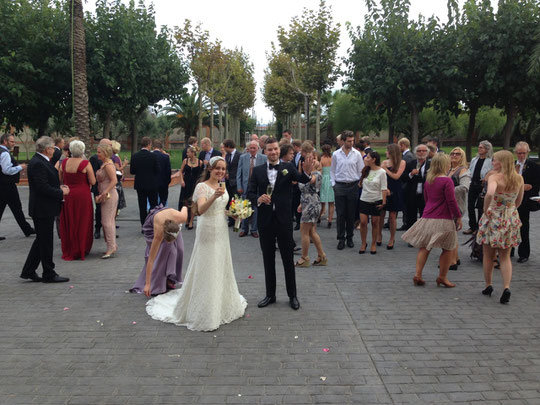 A lovely couple from Russia and Dublin, well mixed with a great family. This was held in Almiral de la Font, a beautiful venue just outside Sitges.
I met Gillian and Robert almost a year ago to chat about their ceremony and since then we have been in touch almost every month. It felt like marrying old friends. They are a lovely couple from Edinburgh, and dressed just as you can imagine. As Gillian walked down the isle Robert wept like a trooper!! It was always going to happen. A real pleasure spending a few hours with them ... thank you.
3 languages, 4 countries, 16 people, a terrace overlooking Barcelona, a few words in Catalan and a few more in English. A lovely ceremony and all went well.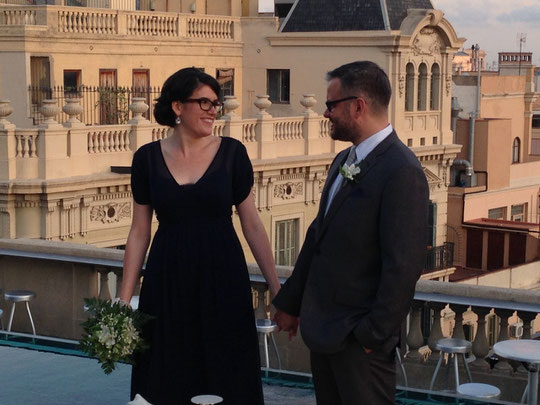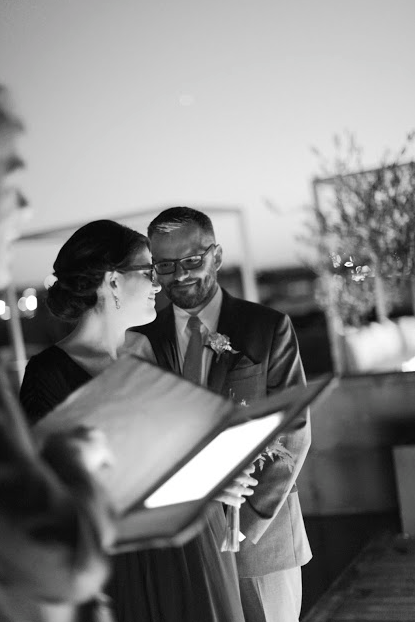 This could almost be the last wedding of 2013, and though all have been special and moving and important, this wedding was very special. A really lovely couple, great family, small ceremony around a pool on the rooftop of a Barcelona Hotel (Ohla). Organised by Casey and Valerie ... thank you to both of you for making it all so perfect. 
This really was the last wedding of the year. A joining of Italian/German and Brit, with a perfect backdrop ... Barcelona seen from Montjuic. A little amphitheatre and the Parc of Joan Brossa ... once again ... all perfect CONGRATULATIONS and a happy 2014 to all!